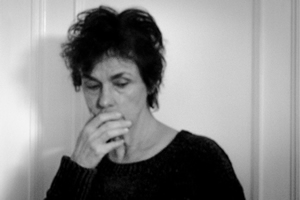 I was born in Athens, Greece. When I was of primary school age, my family relocated to Montreal, Canada where I was raised and educated. I later moved to the United States to continue my education and then returned home to Montreal to begin a university teaching career in sociology.

After about a decade or so, coming full circle, I returned to my birthplace where I now live, teach and take photographs. My experience with photography began as a graduate student. For many years afterward it was halted, only to re-emerge suddenly, and for no apparent reason, in 2012. Since then, photography is an essential part of my life.


A Statement on my Photography
I experience photography as a need to capture something that has evoked in me a sense of urgency by its sheer being, a feeling of elation, regardless of the specific content of the image. In this way, series of photographs emerge out of captures not initially intended as a whole, but which have all provoked in me a deeply felt presence in the moment. A common theme emerges after the fact and I regularly reassess and reconsider images included in existing series.

In that sense, the photos shown here are all bodies of ongoing work. Each series is fluid. Photos may be added or removed and titles are transitory. I see them simply as formations with temporary labels that facilitate the presentation and communication of my work at a given point in time.


Photography Seminars
2019 Master Class with Todd Hido, ASX and Void, Athens.
2018 Portfolio Development Seminar, with Costis Antoniadis, Costas Goudis and Natasha Markidou, Hellenic Center of Photography, Athens.
2017 In-Sight Workshop, with Haris Kakarouhas, Athens.
2017 Creative Photography, with Eleni Maligoura, Hellenic Center of Photography, Athens.
2016 Photography Seminar, with by Pavlos Pavlidis, Kentro-Apokentro, Athens.
2014-2015 Creative Photography, with Platon Rivellis, Benaki Museum, Athens.
2013 Creative Photography with Yiannis Assimakopoulos, Athens.

Solo Exhibition
2019 My first solo exhibition "Dear Forests, Sweet Shadows, I Come to Seek my Heart" at a.antonopoulou.art. gallery, Athens, Greece. Exhibition Duration: March 5th - March 30th, 2019 Link
Press: - Kathimerini article, To Vima article, Kroma Magazine, Athens Voice, Kiosk der Demokratie, Reporter.gr articleGroup Exhibitions

2020 Art Athina Virtual 2020, Gallery a.antonopoulou.art, 15-20/10 2020.
2019 Exhibition/Zine, Todd Hido Workshop, VOID.
2019 "Art Thessaloniki International Contemporary Fair" with Gallery a.antonopoulou.art, at International Exhibirion and Congress Center - TIF Helexpo, Thessaloniki, Greece. Link
2019 "Art Athina 2019" with gallery a.antonopoulou.art, at Zappeion Megaron, Athens Greece.
2019 "Remains", artistic exhibition (6 artists), organised and curated by Nefeli Papanagiotou, at Perseas Building, Island of Serifos, Greece. LIFO article
2017 "As Time Goes By", organized by i-Focus, at BooArt, Athens, Greece. Link

Features/Publications

2018 Eye of Photography (July 28, 2018) - Link
2018 Lensculture, Editor's Pick - Link
2018 Photografos, (Issue 15, 1st quarter)
2017 Kiosk der Demokratie (August 2017) - Link